Chinese Cryptomining Chip Giant Bitmain Is Considering an IPO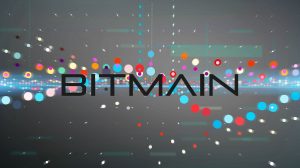 Bitmain — the largest and most established manufacturer of cryptocurrency mining chips — is considering an IPO, or initial public offering.
Founder Jihan Wu says he's basically examining the possibilities of a listing in Hong Kong or "an overseas market with U.S. dollar-denominated shares." This, he says, would give early investors the chance to cash out.
"Bitmain is trying very hard to maintain its advantage," he explained,commenting that the company has dominated the mining scene since it first came to fruition.
Wu says a public share sale would be a "landmark" for both the company and the crypto worldin general. He comments that venture capitalists, developers, and specially miners alike are trying desperately to appease global regulators and are thus opting for less privacy and more transparency to prove digital assets are legitimate forms of currency and not fraudulent.
He continued to say that an IPO would also help push Bitmain's profile, as the company is eagerly looking for ways to branch out into alternate arenas of technology including artificial intelligence which, unlike cryptocurrencies, has garnered solid support from Chinese officials.
One of Bitmain's primary competitors, Canaan Inc., has already filed for a Hong Kong IPO. The offering is slated to raise approximately $1 billion in initial funding, but this is relatively miniscule compared to what Bitmain has managed to accomplish.
Bitmain's revenue for 2017 alone was roughly $3 billion as tody by Wyu, and that he and co-founder Micree Zhan own more than 60 percent of the business currently, making them the primary shareholders. Bitmain is valued at just under $12 billion, while he, himself, has a net worth of over $5 billion.
If Bitmain continue on this path towards an IPO, it does so on its own terms and to support its own strategic goals, not as a competitive marketing exercise."
Per a February report by Sanford C. Bernstein & Co., Bitmain holds as much as 80 percent of today's crypto-mining gear, and that units from its most popular mining series — the Antminer — typically sell for anywhere between a few hundred and a few thousand dollars each. Professional mining operators with access to low-cost electricity have been known to purchase these units in bulk.
Despite the positive effects an IPO could have on the company's reputation and status, Mizuho Securities Asia analyst Kevin Wang was critical of Bitmain's plans, saying the only reason Hong Kong investors would be drawn to an IPO like this is because there are very few options to choose from in the Chinese mining arena, which Bitmain already dictates.
"They'll have a premium for their valuation because there are very few stocks like Bitmain in Hong Kong," he said. "It's the sustainability of the business that's the real question mark."
Bitmain's spokesperson responded to criticism that it prevents smaller companies and crypto-mining ventures from having a fair amount of space in the market:
"Many assume that Bitmain's success must mean it possesses a level of power no company really has. This includes the false rumor, which was that we prevent suppliers in China from working with other companies. On the contrary, In China and abroad, there have been new competitors who are making competing mining devices. Bitmain has also been more transparent about its operations, such as publishing QA and shipment information."