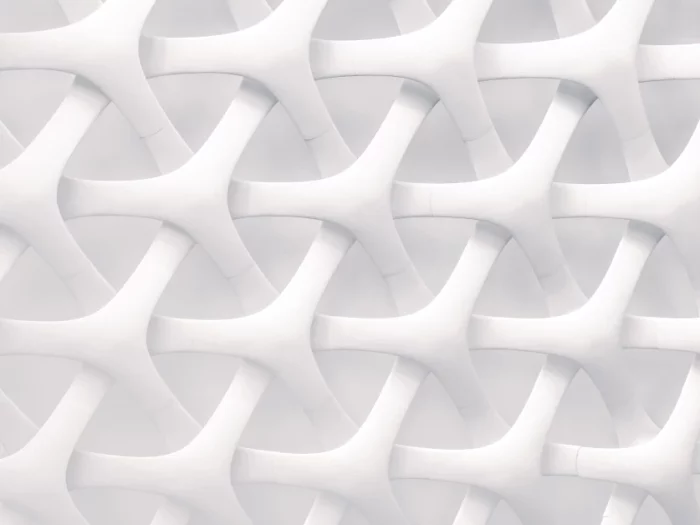 Blockchain in Smart Cities
Table of Contents
The drive for smart cities is gaining momentum as municipal leaders seek to reduce costs, streamline processes, and enhance their environmental credentials. However, the challenge lies in managing the vast amount of data required to implement intelligent algorithms in various aspects of urban living, such as traffic management and criminal justice. While a significant portion of this data is generic, there is also a considerable amount of private data that needs to be protected while being shared among the automated systems that support smart city operations.
Why Cities are Becoming 'Smart'
Cities are increasingly looking to become 'smart' in order to leverage technology for improved efficiency and sustainability. The adoption of blockchain technology as a component of smart city operations is largely driven by its widespread adoption in the business community. The blockchain is revolutionizing the modern digital economy by bringing transparency and efficiency to financial transactions, trade agreements, contract management, and business administration.
As the world embraces this new way of working, governments must upgrade their operations to maintain critical functions such as regulation, legal enforcement, and tax collection. Blockchain, as a distributed ledger technology (DLT), offers several advantages in terms of data sharing and combining without compromising trust or security. It is difficult to tamper with data once it is added to a blockchain ledger, and sophisticated management software ensures data is only accessible on a need-to-know basis, safeguarding personal and private information.
Blockchain Support for Smart Cities
Many municipalities are exploring blockchain technology as a way to deliver their services more efficiently. The Multidisciplinary Digital Publishing Institute (MDPI) recently published a paper by a team of international researchers that highlighted the influence of blockchain on various aspects of the modern digital economy. The researchers recommended five key areas where blockchain can serve as an enabler in smart cities:
Energy Trading: A decentralized, peer-to-peer system can ensure trading fairness, accurate billing, reduce intermediary costs, and protect user privacy.
Healthcare: Blockchain can ensure patient privacy while enabling robust authentication for data storage and sharing.
Electronic Voting: Secure, transparent, and anonymous voting brings integrity to the entire electoral process.
Supply Chain: Decentralization helps prevent corruption, tampering, and other forms of malfeasance while increasing efficiency and reducing costs.
Real Estate: Faster and more secure transfer of property and assets helps improve revenue and reduce legal disputes.
Blockchain in Fog and Edge Networks
Blockchain is also seen as a key component for emerging fog and edge networks that support various municipal functions. These networks create a computing and data marketplace that streamlines interactions between consumers and providers of digital resources, data, and services. Such a system supports intelligent agents that fulfill requests from users and connected devices, including those in the Internet of Things.
For example, blockchain can improve traffic management by using data from vehicles, stop lights, and sensors to guide interactions between devices and feed into an overarching management system. In public health, a secure exchange of data between municipalities, insurance carriers, hospitals, pharmacists, and patients can enhance services. Blockchain provides scalability, authenticity, and confidentiality throughout the entire data pipeline.
Spreading Authority in Smart Cities
One of the significant changes that blockchain brings to smart cities is decentralization. Centralized government often acts as a bottleneck for crucial services and long-term urban renewal. Blockchain disperses authority and decision-making tools among numerous stakeholders while keeping key agencies and officials informed about the happenings within the bureaucracy.
This decentralized approach makes transportation, healthcare, education, and other services more responsive to changing demographics and conditions, while also improving cost control, resource consumption, and legal/regulatory compliance. Blockchain facilitates fast-paced, agile data connections with tight encryption, striking a balance between privacy and public expediency. City governments become "de-intermediated agents" that no longer need to spend significant time and resources controlling the flow of data.
Ensuring Data Fairness
While implementing blockchain on the municipal level is essential, ensuring equity is equally important. City services should be available to everyone, not just those with digital connectivity. Implementation strategies should consider how blockchain will affect different communities and demographics to address any potential discrepancies upfront.
It is crucial to develop policies for the blockchain environment in collaboration with citizens rather than solely relying on private companies. Robust community input, coupled with a competitive developer selection process, leads to overall success.
The Bottom Line
Blockchain will become a crucial tool for governments, just as it is for businesses. This will drive greater intelligence and automation in various processes that make cities work. The knowledge base of a city determines its level of smartness, and without blockchain, it would be challenging to implement smart technologies at the required speed and scale to meet the needs of urban populations.
Blockchain technology offers numerous advantages for smart cities, including transparency, security, efficiency, and decentralization. By leveraging blockchain, cities can enhance their services, improve sustainability, and create a more responsive and equitable urban environment. The future of smart cities lies in the integration of blockchain technology, enabling cities to embrace the potential of the digital economy while maintaining critical functions and protecting user privacy.